DURMAPRESS COMPANY
and 4 Roller four roller plate rolling machine, heavy steel plate roller, metal sheet manufacturer
Rolling Machine Function:
This machine is the general equipment used for bending plates. Pre-bending and bending can be completed on the machine without U-turn. Plates can be bended to be tubular, arc or even cone-shaped work pieces with supplemental device. Therefore, this kind machine can be widely used in such industries as war industry, source of energy, traffic, petrol, chemical industries, boiler, shipbuilding, hydraulic power, metallic structure, etc.
Feature and advantage
The machine is optimal equipment with four rollers to bend metal plates. Its merits are as follows:
1. Pre-bending and bending can be completed without reversing end for end.
2. After plate fed, alignment can be finished by side rollers.
3. Plate can be leveled sketchily on the machine.
4. Surplus of pre-bending is short and all kinds of defective reel can be regulated.
5. It is convenient to bend cone-shaped work pieces.
Technical parameter:
| | |
| --- | --- |
| Specification | W12-20X2500 |
| Useful length (mm) | 2500 |
| Min diameter=top roller Φ *5 without prebend | 25 |
| Min diameter=top roller Φ *5 with prebend | 20 |
| Min diameter=top roller Φ *(1.5-2) without prebend | 20 |
| Min diameter=top roller Φ *(1.5-2) with prebend | 16 |
| Top roller dia (mm) | 360 |
| Bottom roller dia (mm) | 330 |
| Sider roller dia (mm) | 270 |
| Main motor (Kw) | 30 |
| Rolling speed (m/min) | 3-5 |
| Overall Dimension L*W*H (mm) | 5600x2100x2000 mm |
| Weight (ton) | 15 |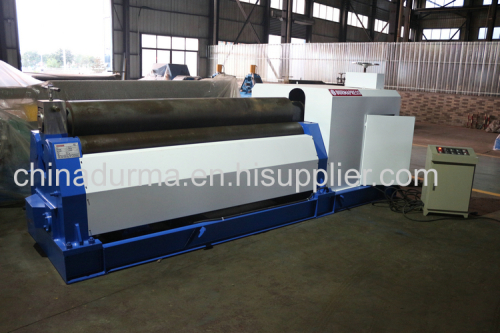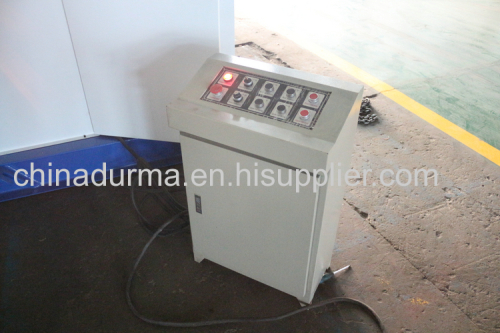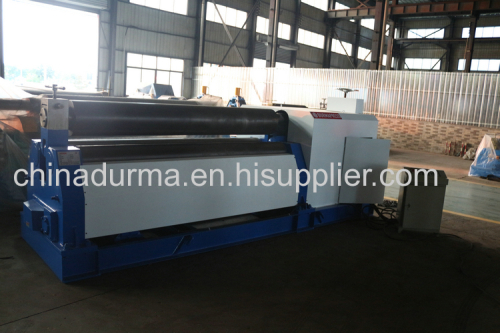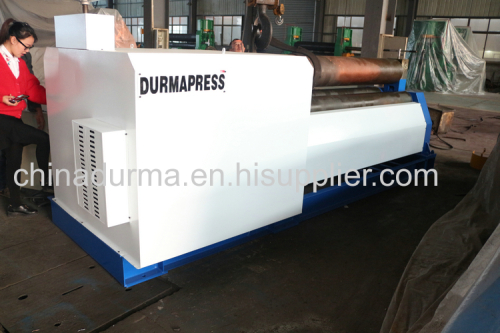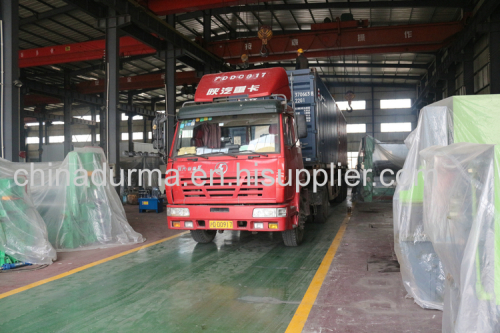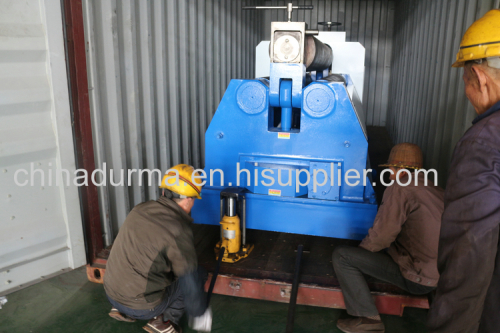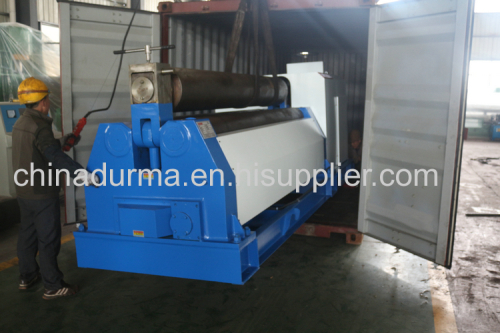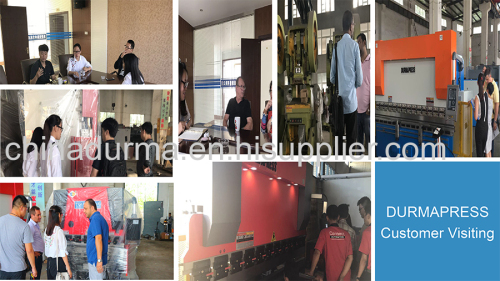 OUR TEAM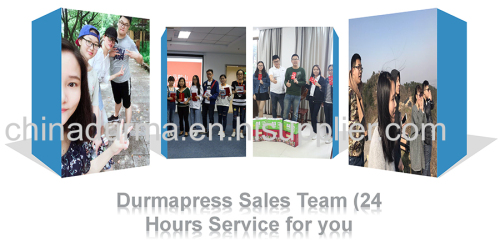 SHIPMENT & DELIVERY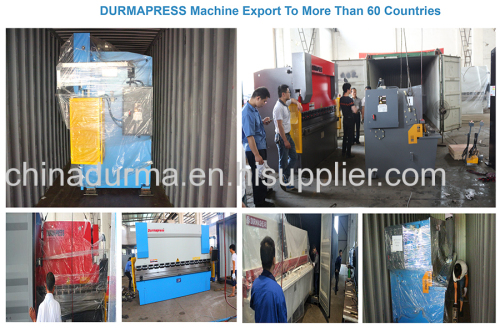 WORKSHOP AND FACTORY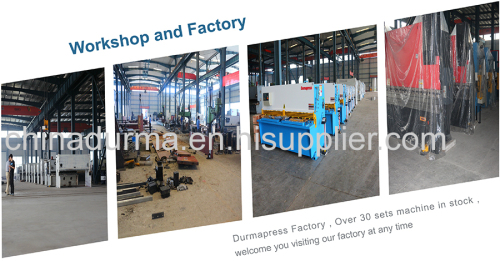 RFQ
How about your machine quality? We are worry about the quality.
RE: Durmapress a mature brand in CHINA, through our 20 years research in technology,our design including structure and detailed security and precision has enhanced greatly,and can match all the CE standard or more strict standard. Ou
machines distribute worldwide to about 50 countries where there are metal plate industry, there are Brillante machines. And any nations use our machines,there are good reputation and terminal user satisfaction.


Whether the machine price can be more discount?
RE:1.We always provide high quality machine, as we know,oversea market is more important and difficult than domestic market because of communication time costing after sales, so our machine follows qaulity standard to make sure the machine can work more than the real warranty period. In this way,we will save a lot and think in advance for the client.
RE:2. we are sure to provide quality=price and price=quality ,the matched price and acceptable for the clients and durable for our machines.We welcome your negotiate with us and get a good satisfaction.